TOGETHER HELPING PEOPLE TAKE STEPS TOWARD NEW LIFE IN CHRIST
As of June 21, 2020, our church doors are OPEN for our two Sunday services!
Come be a part of our worship and message from Pastor Dave or watch live online.
@10:30AM and @6PM
Currently, there will be child-care provided for infants ages 0-2 only.
Welcome! Let us know how we can help you get connected.
Click below for more information.
What are your FIRST STEPS here at New Life Church?
It's completely FREE and easy to use!
We have many opportunities to get involved here at
New Life for ALL AGES. Come and be a part of
our family by getting involved in our ministries and
missions. Our CORE ministries are simplified into
five serving opportunities; multiply, mission, reach, care, reach.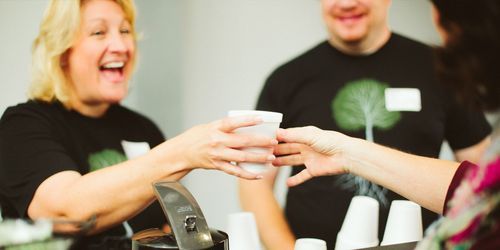 SUNDAY @ 10:30am AND 6:00PM
TUESDAY online @ 6:00PM
Join us for this 6 week sermon series
July 12, 19, 26 and August 2, 9, 16
This summer we will be learning from Jesus Himself. We will look at phrases and statements that are commonly heard and attributed to Jesus. Did He say it or didn't He?
We look at gospel stories to give us the real truth to the question, "Was it said or Never said by Jesus."

We will look at 'Trust and Obey', 'Do I have to Forgive Everyone?' 'Go do what makes you happy', 'As a Christian you won't have bad days', 'You get what you deserve', and more.

Don't miss a Sunday as we learn more about who Jesus is and how He calls us to live our lives for Him. Hope to see you each week!
It's easy to download
includes everything you'll need
and it's fun to use!
Subscribe to our weekly emails and Texts