Whoever you are, wherever you've come from, you are welcome here.
Here at New Life, our student ministries is a wonderful opportunity to be with those around your age to grow together in Christ.
You are invited to be a part of a family here at New Life Youth.
Games, worship, message from Pastor Tiffany, and a family to pray with and celebrate with.
Every Thursday Night - 6:30pm-8pm
We meet all together outside at New Life Church to play games, worship, listen to Pastor Tiffany's message, pray for each other, and bond with one another.
Our main passage for being an Uncommon people is found in 1 Peter 2:9-10,
"BUT YOU ARE NOT LIKE THAT. FOR YOU ARE A CHOSEN PEOPLE. YOU ARE ROYAL PRIESTS, A HOLY NATION. GOD'S VERY OWN POSSESSION. AS A RESULT YOU CAN SHOW OTHERS THE GOODNESS OF GOD, FOR HE CALLED YOU OUT OF THE DARKNESS INTO HIS WONDERFUL LIGHT. "ONCE YOU HAD NO IDENTITY AS A PEOPLE; NOW YOU ARE GOD'S PEOPLE. ONCE YOU RECEIVED NO MERCY; NOW YOU HAVE RECEIVED GOD'S MERCY.""
UNCOMMON is our weekly New Life Youth that meets every Thursday night at New Life Church!
In our lives, we face culture pressure that causes us to lose who God calls us to be... Uncommon.

Being uncommon means...
- Being different in a world that looks the same
- Strangers in a foreign land
- Our identity is found in Christ
- Having the heart of a stranger
- Act in love
nazarene youth conference (#NYC2023)
Hosted by the Church of the Nazarene, NYC is a powerful youth event that has been held in different locations over the past six decades. NYC takes place every four years and provides an opportunity for high school students from the USA and Canada to be united in a time of worship, teaching, and community service.

In 2023, we are excited to meet again, this time in Tampa Bay, FL. This four day youth conference will be held on July 5-9, 2023. Check back soon for more details about the event.
Our new church app is easy to download and fun to use! Find current events, lifegroups, messages from Pastor Dave on Sunday mornings, give your tithe, and so much more!
You can find this student page:
1. Open app
2. Click on 'ministries' on the home page
3. Scroll to 'students'

You're here! Woohoo!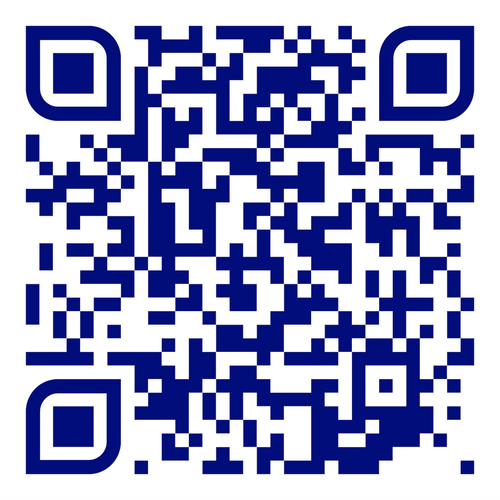 1. Open your phone camera
2. Hover over this QR code
3. Click on the link above on your phone
4. Download the app via Android or iPhone
As a youth staff, we want the very best for you as you journey through this time of your life.

We want to pray with you, be with you, and get to know you more to strengthen your confidence in life and with your relationship with God.
Graduated from PLNU 2021
Hometown: Olathe, KS
Fun fact: I love hiking and camping, especially at Yosemite National Park!